The E2mC project was presented at the 18th PSCE conference that took place in Brussels on 23-24 May 2018.
Barbara Pernici presented "Using Social Media and Crowdsourcing to improve satelite mapping for emergency services: the E2mC project" as part of the "Use of Satellite for Critical Situations" topic in front of 70 participants including end-users, industrials and research entities in the field of public safety communications.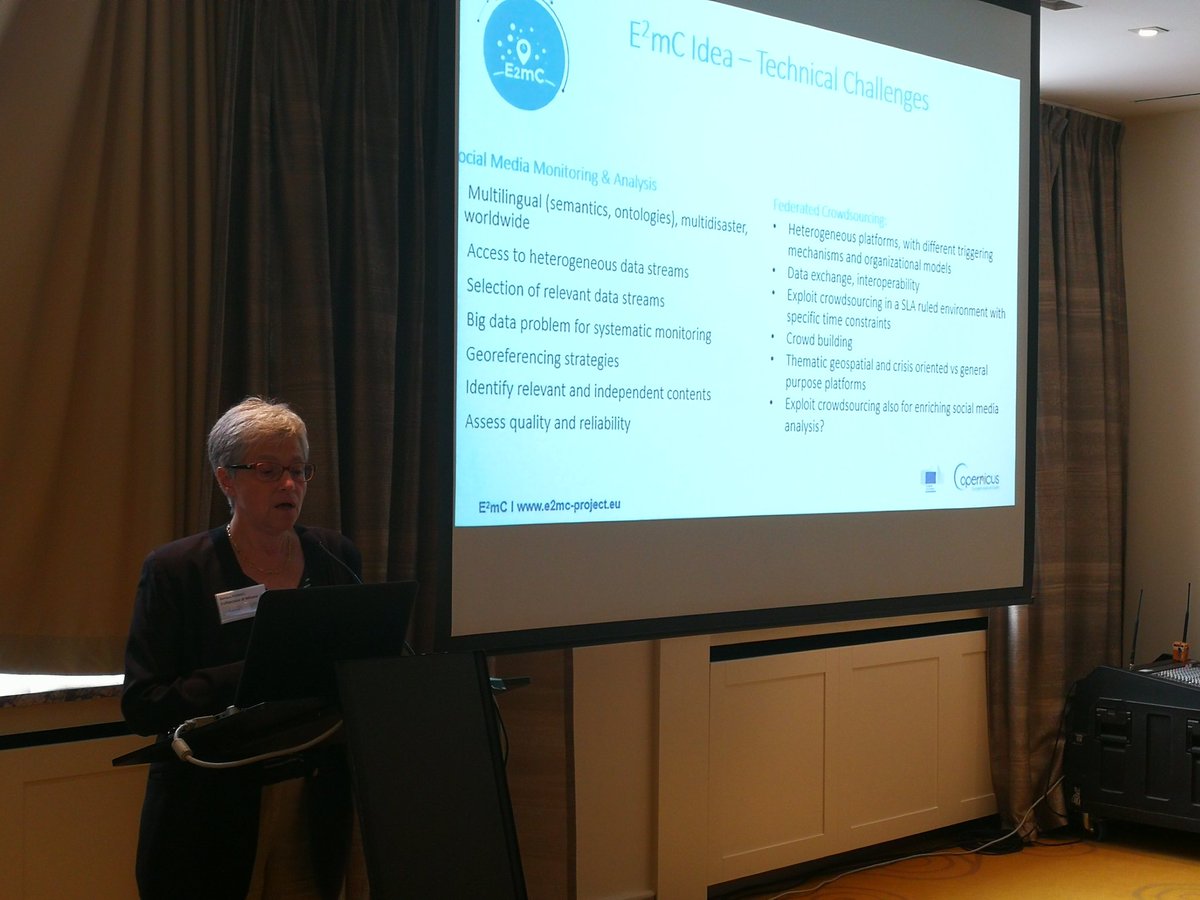 In addition to the presentation, an E2mC demonstration stand, held by Barbara Pernici and Amudha Ravi Shankhar was set up and lasted throughout the conference. Participants had the opportunity to get informed on the progress and results of the project and to see a live demonstration on screen.